Alta Sharma, a talented model and actress, has taken the industry by storm with her incredible achievements and mesmerizing performances. With a Master's Degree in Arts in Sanskrit, Alta combines her academic prowess with her passion for the performing arts to captivate audiences across the country.
One of Alta's earliest accomplishments was working in comedy and dance videos, where she showcased her versatility and talent. Her striking presence and ability to effortlessly connect with the audience quickly made her a sought-after talent.
In India's cosmopolitan capital of Delhi, Alta Sharma was both born and reared. Her early years were distinguished by a strong commitment to learning, as seen by her pursuit of a Master's degree in Sanskrit, a language with a strong connection to India's rich cultural past. Her artistic endeavours would subsequently be built on this intellectual basis, which gave her work a distinctive combination of ancient wisdom and modern flare.
It's never too late to pursue your aspirations, as demonstrated by Alta Sharma's career. After earning her Master's degree, she made the bold decision to enter the entertainment industry. She started making funny films that were popular with many different audiences. She became a social media star because to her special talent for fusing humour with a dash of cultural awareness.
Alta Sharma rose quickly and relentlessly in the entertainment business. She was a theatrical sensation in addition to being popular online. She won the first runner-up prize in Agra in 2022, which was a reward for her great dance skills. At the renowned Delhi Iconic Fashion of India event the following year, she was named Mrs. India. Her triumph served as a turning point in her career, solidifying her position as a leading figure in the fashion and entertainment industries.
Alta Sharma's life saw a major turning point in 2023 when she received the coveted Mrs. India award at the Delhi Iconic Fashion of India event. Her success served as a tribute to her charm and grace, serving as an example for many striving women.
But the praise didn't end there. Alta Sharma's skill as a dancer also led to her being named the winner of a dance competition in Agra, solidifying her position as a major player in the field.
She attained the height of her success in 2023 when she won the Mrs. Universe title. Her ability was put on display in front of a large audience thanks to this acknowledgment on a worldwide scale, honouring both her and her own India.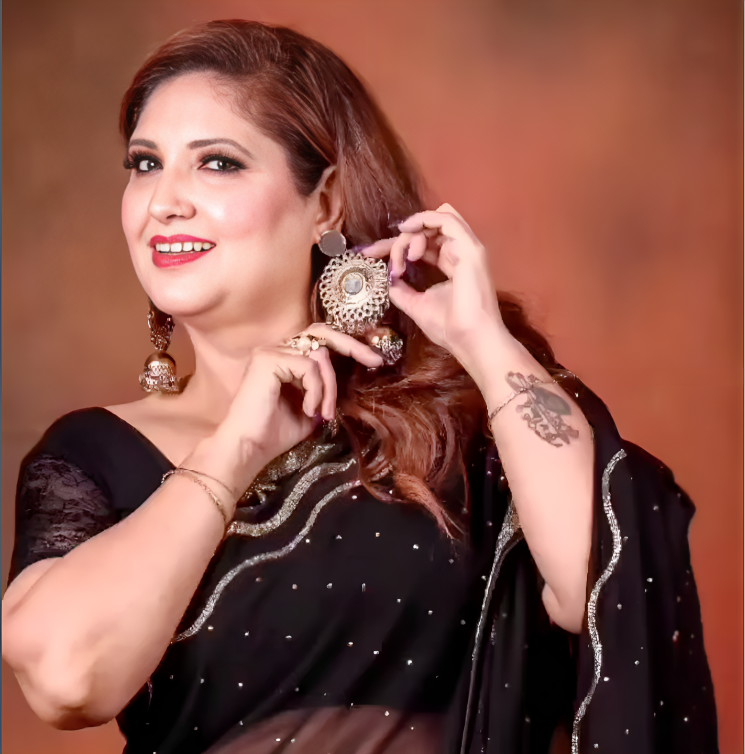 Alta Sharma's versatility in the modelling industry was recognised when she was crowned "Best Model of the Year" at Laxmi Studio in Sector 16, Noida the same year. She truly deserves praise for her ability to switch across domains with ease.
In 2023, she travelled to several places thanks to her talent, where she gave dancing performances that astounded audiences in Jaipur, Delhi, Chandigarh, and Mumbai. Her performances were more than just demonstrations of talent; they also reflected her love of the arts.
In addition to her long list of honours and achievements, Alta Sharma also got an honorary doctorate in humanities from the American Cast Coast University and was welcomed as a guest of honour in New Delhi. Her contributions to society and her devotion to her trade are recognised by these accolades.
Alta Sharma received the Nari Shakti Award as a result of her dedication to the advancement and empowerment of women as well as her accomplishments in a variety of professions.
Story covered by Fame Finders Media