The long-awaited Global Research Conference (GRC) has marked a significant and lasting impact. All thanks to the participants who made this event a grand success. Like-minded professionals and researchers, hailing from diverse backgrounds and cultures, got united at the conference and concluded realistic and innovative solutions to contemporary challenges.

The Academic research conference was held at King's College, Cambridge, United Kingdom, on the 8th and 9th of May 2023 with the respective conference Theme: BUILDING SUSTAINABILITY AFTER THE COVID-19 PANDEMIC.

All the honorable participants graced the occasion with their presence, shared their respective research, and discussed areas that need to be improved and the best practices that are required to be implemented for sustainable growth after the covid-19 pandemic.

Participants across the world were warmly welcomed at the Global Research Conference 2023 event. Here are their names –

Cllr. Sunil Chopra, Mayor of Southwark – Valedictory Chief Guest Speaker Councillor Sunil Chopra is the Mayor of Southwark, he has lived in Southwark for many years and became the first Indian Origin elected Councillor in 2010. He has been elected as the mayor of the London Borough of Southwark for the second time in 2022 and represents London Bridge & West Bermondsey.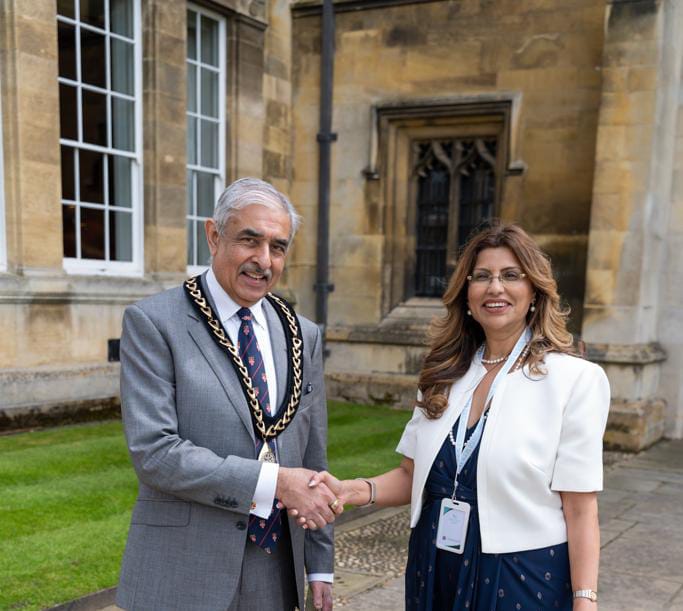 Dr. Parul Begum – Inaugural Chief Guest Speaker
Dr. Parul Begum is from the UK. She is an international keynote speaker, award-winning life and leadership coach, and best-selling author. Dr. Parul Begum has delivered thought-provoking keynotes to some of the industry's most prominent corporations and organizations. Dr. Parul Begum has spoken about Women and Leadership.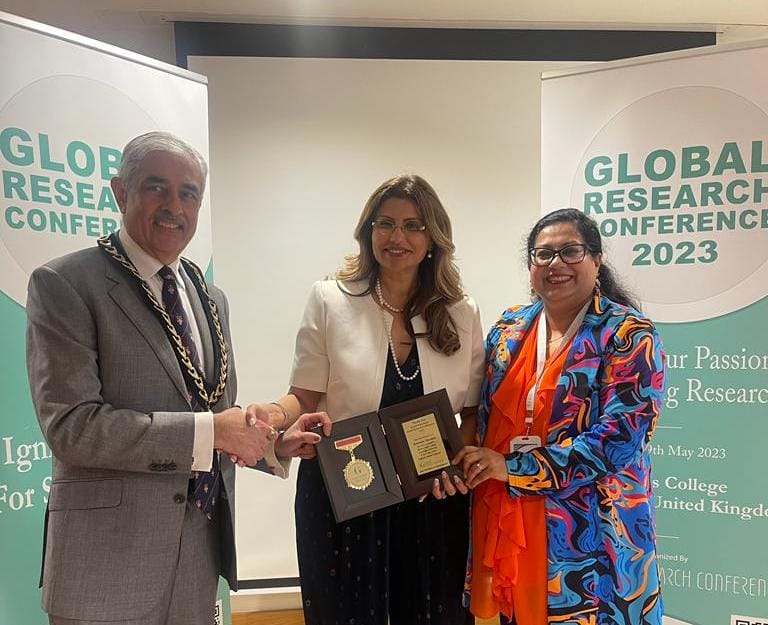 Chehreh Dashti – Inaugural Speaker
Chehreh Dashti is an independent prescriber practitioner and director of Cher Cosmetic Company. She has been practicing aesthetic procedures for over 13 years as well as assessing and counseling individuals.
She has been given the opportunity to educate, encourage and make people feel better about themselves both mentally and physically by applying relevant aesthetic procedures. She believes that everyone deserves to feel better and look their best regardless of their age. She has talked about 'Go against the aging process'.


Prof. Dr. Parin Somani – Keynote Speaker
Prof. Dr. Parin Somani is from the UK. She is a director London Organisation of Skills Development, the Chief Editor of Global Research Journal, an Independent Academic Scholar, TEDx Speaker, Educator, International Motivational Speaker, Author, Writer, Banker, Humanitarian, Philanthropist, and Multi-International Award Winner. Prof Dr. Parin Somani has talked about The Impact of Covid-19 on Education & Inequalities.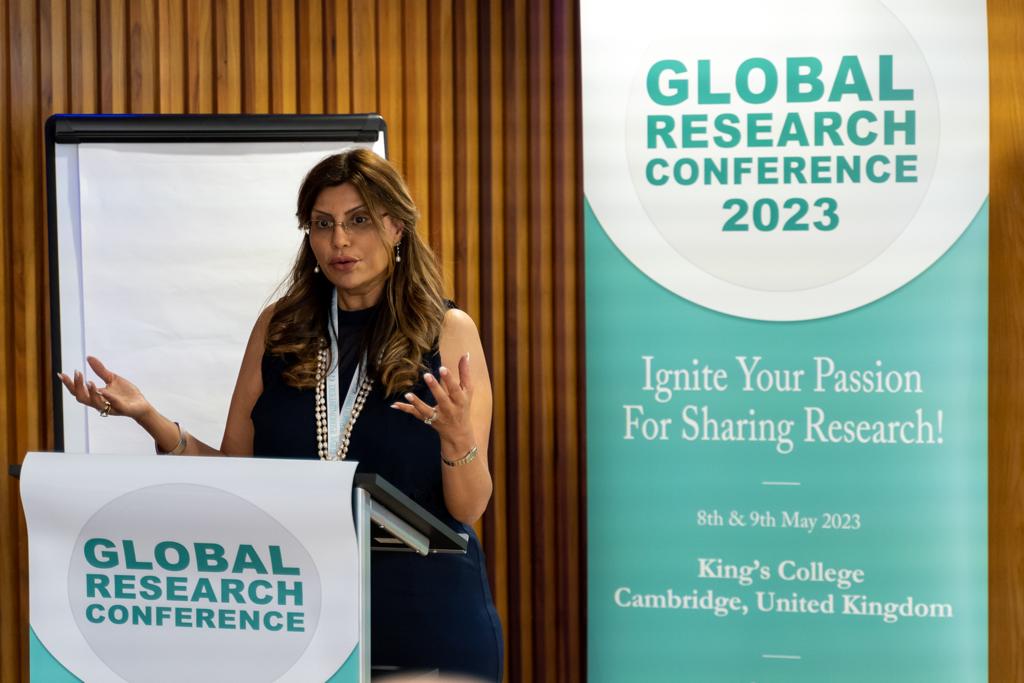 Prof. Hui Fang Huang Su- Keynote Speaker
Prof. Hui Fang Huang (Angie) Su, Ed.D., is from Nova Southeastern University, USA.She is a professor with the Department of Education at the Abraham S. Fischler College of Education and School of Criminal Justice.She was honored with the President's Distinguished Professor of the Year Award 2017-2018. She is the past president of the Florida Distance Learning Association and FAMTE. Prof. Hui Fuang Su talked about Utilizing the Arts to Increase STEM Interest among High School Female Students.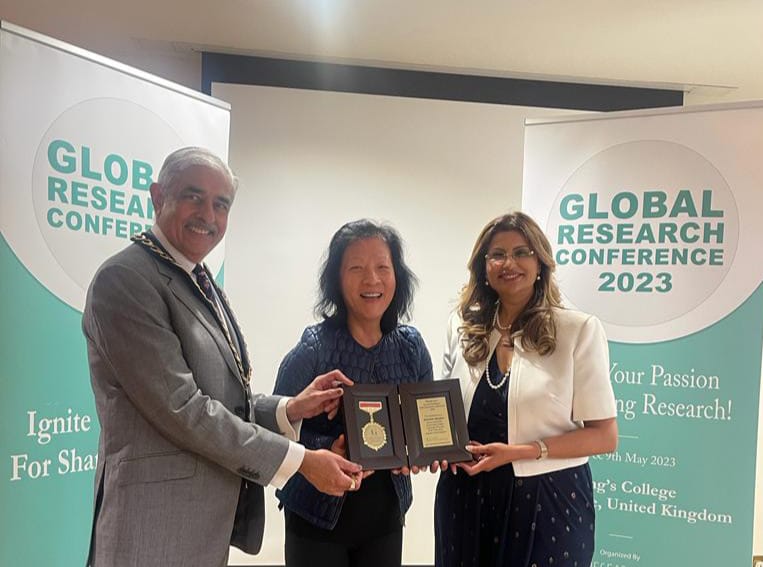 Dr. Jia Borror – Eminent Speaker
Jia Borror received her doctoral degree in Educational Leadership in May 2012. Dr. Borror serves as a faculty member at NSU's Abraham S. Fischler College of Education and School of Criminal Justice. She has over 20 years of classroom teaching experience and holds National Board Certification. She is from the USA. Dr.Jia Borror assisted Prof. Hui Fang Huang Su as Co-Principal investigator of STEM research project.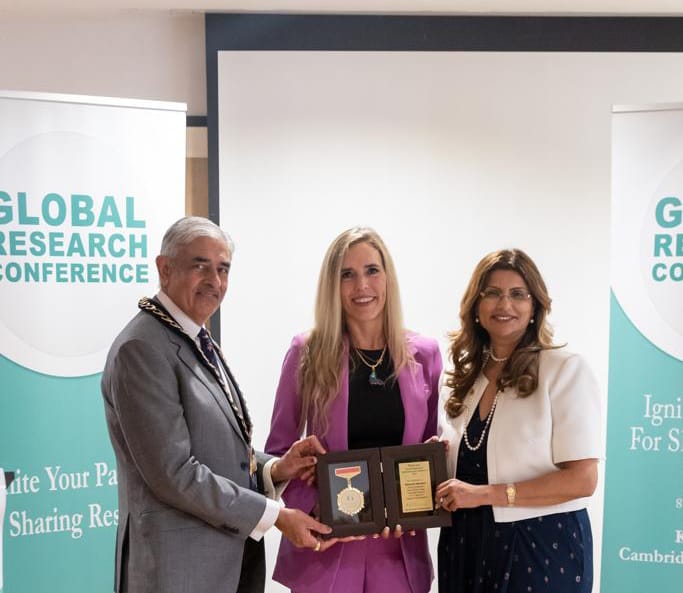 Martha Davidson – Eminent Speaker
Martha Davidson is from the USA. She is the founder of Empowering Minds Now where her mission is to empower corporate leaders to use Neuroscience leadership practices and inspire midlevel managers specifically in the STEM profession to accelerate their desire to own a seat in the executive suite utilizing neuroscientific leadership strategies.
She is an international speaker, and author, and has over 25 years of experience in cybersecurity.
Martha Davidson has talked about Sustaining Organizational Social Engagement Post Pandemic in Diverse Work Environments with Neuro-Leadership.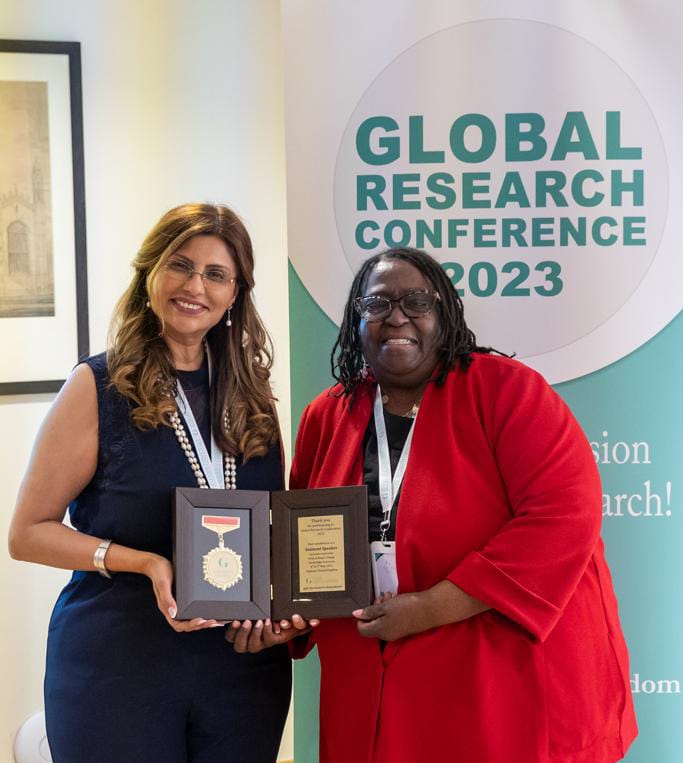 Dr. Angelica Wagner – Eminent Speaker
Dr. Angelica Wagner is from the UK. She is the founder of the Grace Center for Healing and an author. She holds a diplomate Award in addictionology, as a doctor of integrative medicine, bodytalk Pa rama practitioner, Eastern medicine practitioner, and access consciousness facilitator. Dr. Wagner has been awarded the top global neuroscientist in the world and is a top 100 Global Doctor.
Dr. Angelica Wagner has talked about The Pharmacology and Neuro-Biology of Addiction in Japan.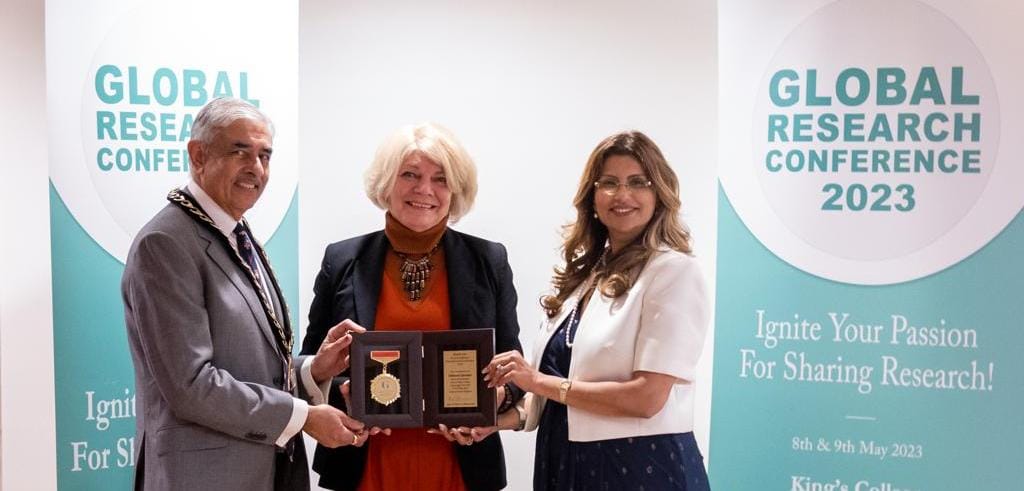 Aparna More – Eminent Speaker
Aparna More is from India. She has a degree in software engineering and she is a passionate International Yoga Therapist by profession. With eight years of experience, Aparna More has been living and teaching Yoga. Aparna More has talked about YOGA – a need of today and ASSURANCE of tomorrow.


Dr. Leena Patel – Eminent Speaker
Dr. Leena Patel is the Founder and CEO of Global entrepreneurial system GES one soul army certified by CERN & NASA. She is from Ahmedabad, Gujarat, India. Leena Patel has talked about AI-based Sustainable Electricity Generation (AI-SEG) Written by Dr. Leena Patel and Dr. Avani Dave.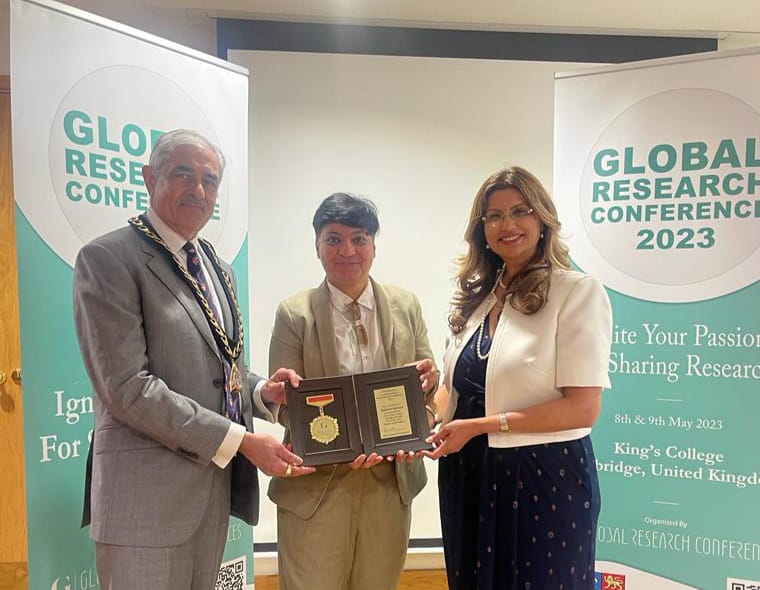 Wani Iris Manly, Esq – Eminent Speaker
Wani Iris Manly, Esq. is from France. She is a TEDx and award-winning Speaker on change, a business and IP lawyer, and a bestselling author. She's the founder of the speaking and global consultancy firm the House of Inspirational Business based in Paris, France.
Wani Iris Manly, Esq has talked about Change Is the Name of the Game for Building Sustainability After the Covid-19 Pandemic.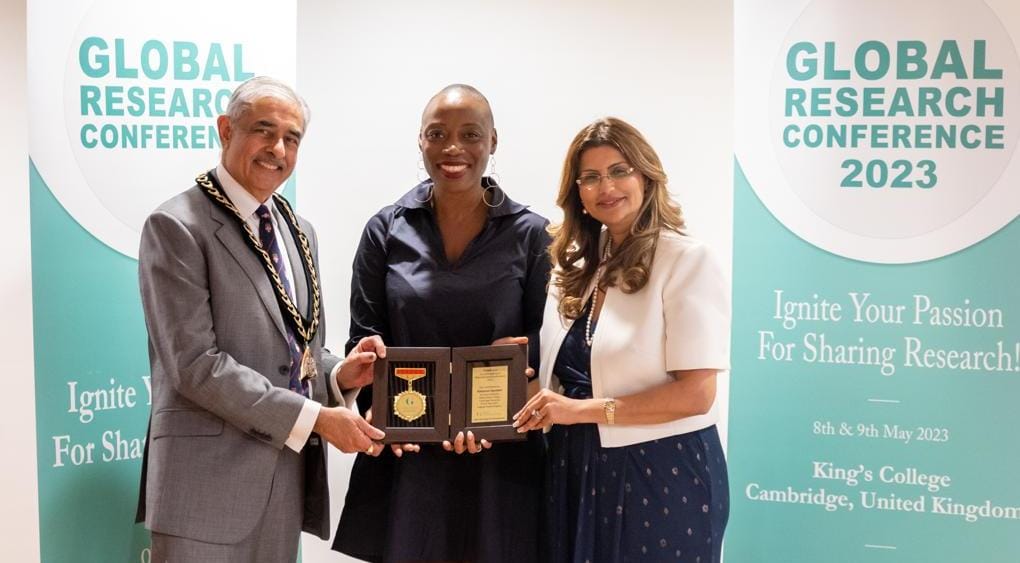 Kumkum Sheth – Eminent Speaker
Kumkum Sheth is from Mumbai, India. She is a Director and Fashion Designer. She founded Kiyana's wardrobe due to her passion for the world of fashion and design. She specializes in a broad range of fashion due to her vast experience dominantly in India, Dubai, and Singapore. Kumkum Sheth has talked about Fashion, Chinkankari, and Society.
Vani Moodley – Eminent Speaker
Vani Moodley is from South Africa. She is the Chief Executive at Vani Moodley & Associates (Pty) Ltd, a global Entrepreneurship, Management, Leadership, and Employee Wellness training, consulting, coaching, and development company. Vani Moodley has talked on: illuminating Truth to Turn the Tide.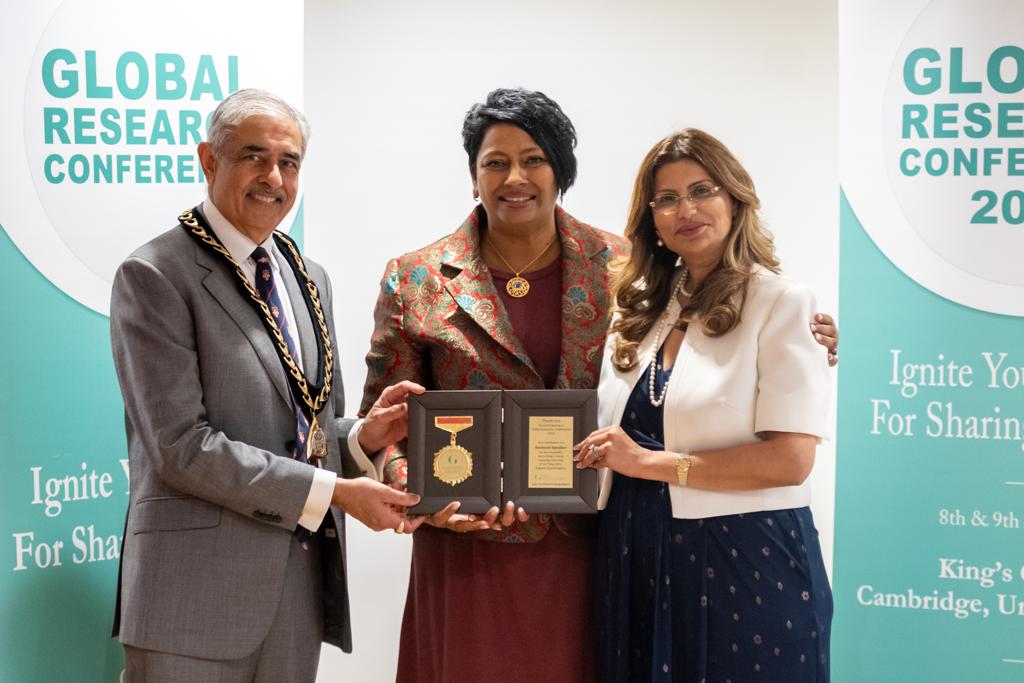 Dr. Michelle Nemec – Student Speaker
Dr. Michelle Nemec is from Australia. She is a change maker who not only changes those around her but reinvents herself by using mindset and EQ skills. Dr. Michelle Nemec is a compelling and unforgettable speaker who is known for inspiring others. As a Keynote Speaker, she has addressed audiences across several continents. Dr. Michelle Nemec talked about Reboot, rebound, and Recoil – the Role of Resilience for Individuals and Organizations in the COVID-19 Pandemic.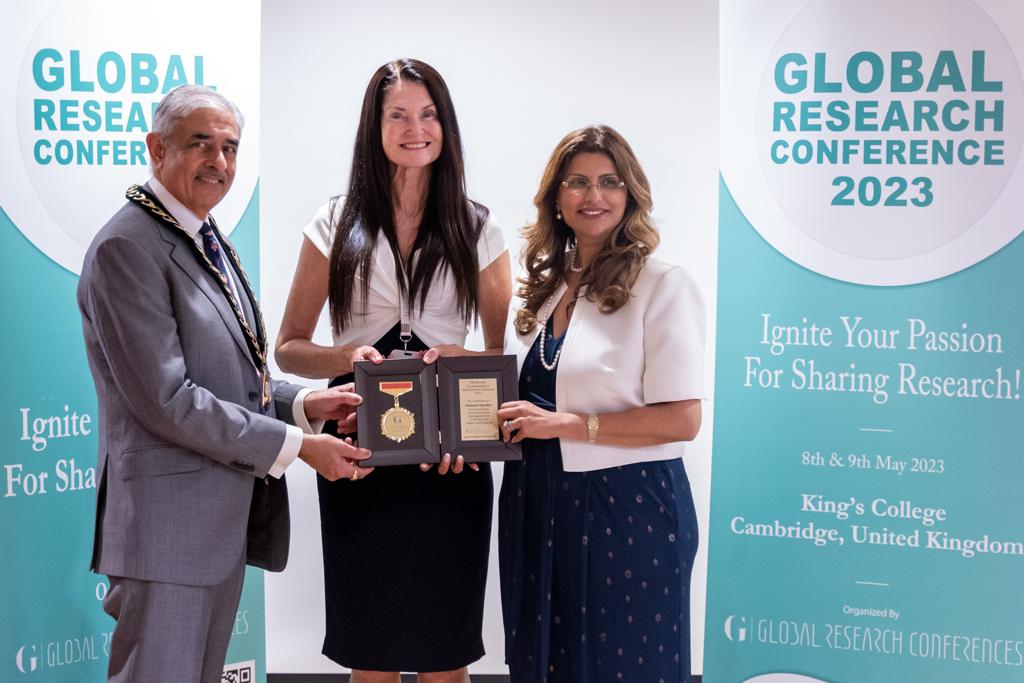 Nurbanu Somani – Student Speaker
Nurbanu Somani is from UK. She is a postgraduate researcher at Anglia Ruskin University, in Cambridge, exploring the therapeutic benefits of music to promote health and well-being in older adults with late-onset of vision loss. Nurbanu Somani has talked about:
Music-based interventions, well-being, and vision impairment'.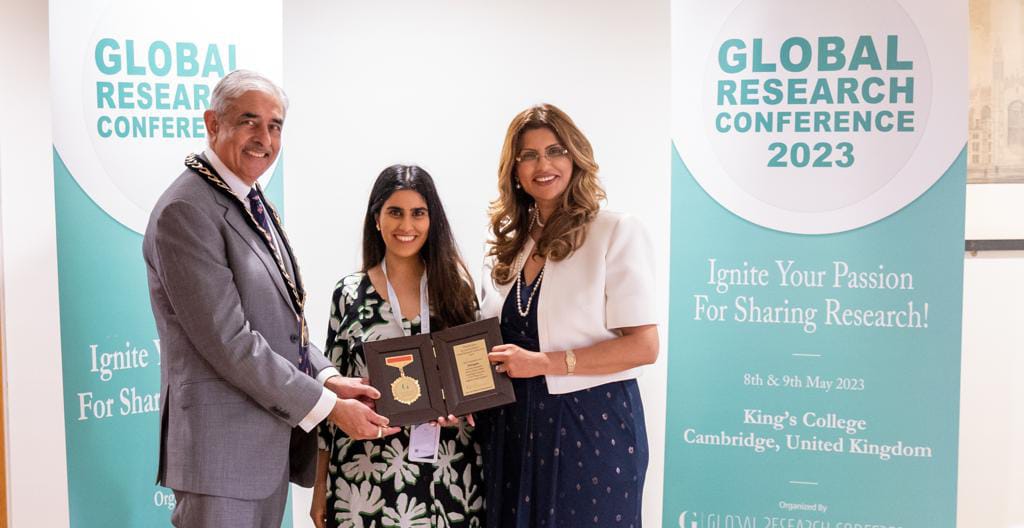 Yanick Séïde – Eminent Speaker
Yanick Séïde, M.Ed, is the Founder and CEO of Chrysalis Women Empowerment. A Certified Master Coach, facilitator, mentor, international speaker, and member of the International Society of Female Professionals. She is from Canada.
Yanick Séïde has talked about THE EXPERIENCE OF RE-ENTRY WOMEN IN GRADUATE SCHOOL.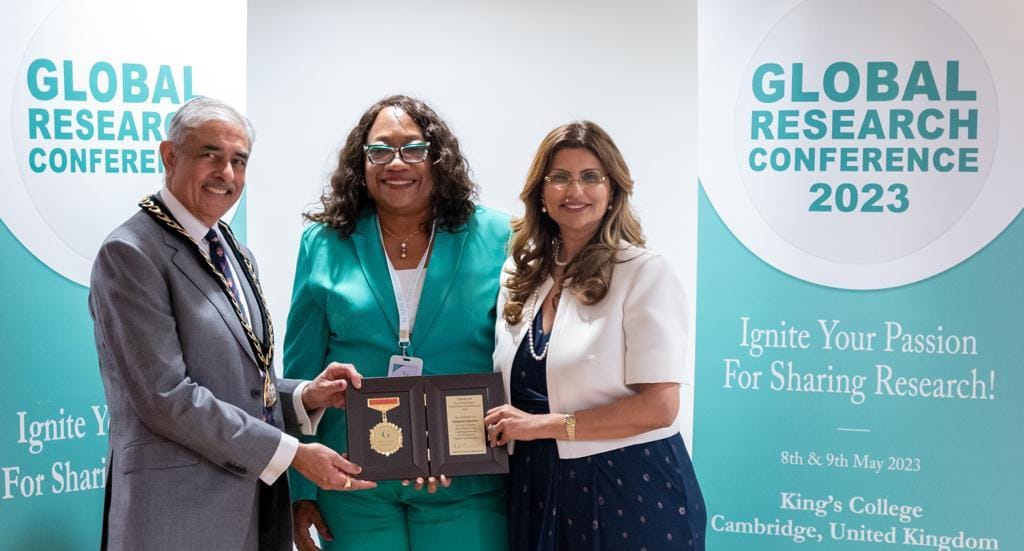 Dana Bagnall – Eminent Speaker
Dana Bagnall is the Founder and CEO of Making A Difference Because You Matter, LLC. She is a Certified Holistic Health & Wellness Coach, Neuro-Linguistic Practitioner, Bioenergetic Health Practitioner, and International Keynote Speaker. She is from USA. Dana Bagnall has talked about P.U.L.S.E: The Love Connection that Unifies & Sustains a Healthy Lifestyle with Purpose.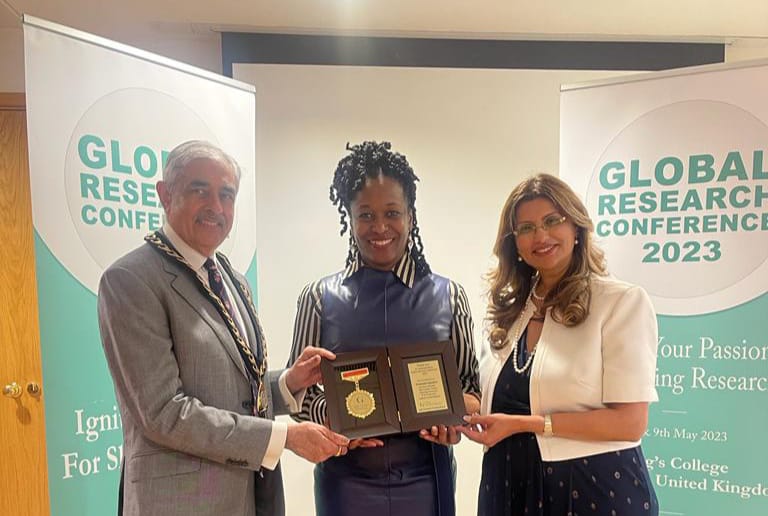 In addition, the GRC Prestigious Award ceremony was held to felicitate the Best Student Presentation, Best Poster Presentation, Best Oral Presentation, and Best Virtual Presentation selected by the audience during a live interactive session.
The winners were as follows :
● Best Student Presentation: Nurbanu Somani
● Best Poster Presentation: Dr. Leena Patel
● Best Oral Presentation: Aparna More
● Best Virtual Presentation: Catherin Cannon

The two enlightening books were also launched by the GRC – 'THE TRIUMPHS AND KAFKAESQUE OF WOMEN LEADERS' authored by Vani Moodley and edited by Prof. Dr. Parin Somani, and And 'MANIFEST INNER BEAUTY: PART I' authored by Prof. Dr. Parin Somani. The tireless efforts of the GRC team paid off and have made this event a grand success.

GRC 2023 acknowledged King's College, Cambridge, and their team and all sponsors, including the international Global Research Journal, London Organisation of Skills Development (LOSD), their PR partner Fame Finders Media took care of promotion and marketing, and A2Z Photo & Cinema captured the conference. The immense success of GRC 2023 has led them to announce a future conference, to be held at Oxford University.
This is covered by team Fame Finders. It is a source for the latest news and updates on various topics with accurate, timely, and informative news articles on a wide range of topics including politics, entertainment, sports, technology, business, and more.