Our entrepreneurial ecosystem is full of challenges and bureaucratic obstacles. It requires a lot of struggle for a startup to strengthen its position in the global market.
Our country is home to numerous startups in diverse niches. This article features the top 5 emerging businesses that are gaining recognition in the market with their outstanding contribution to the economy via their excellent resources.
Fame Finders Media today introduces the top 5 startups of India that continued to expand and succeed despite various challenges.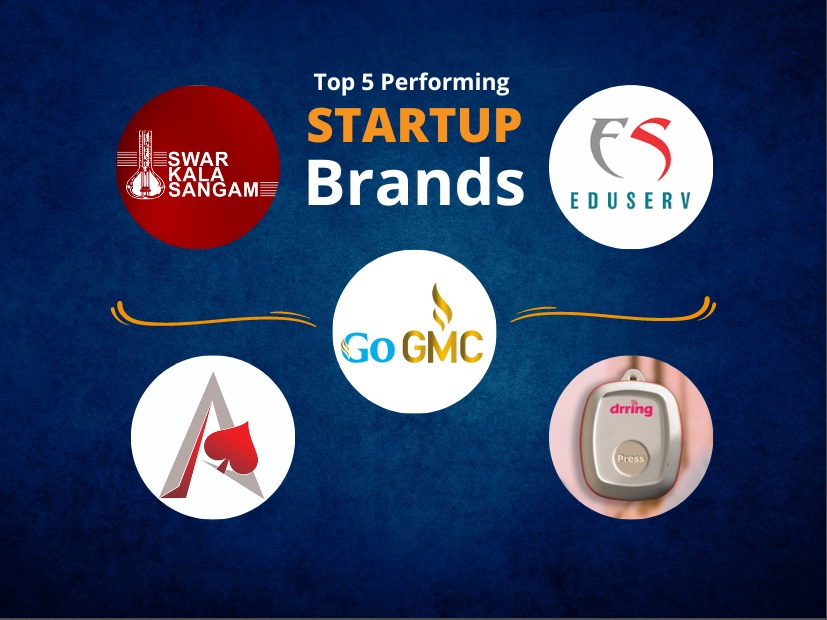 Akhilesh Singh: Founder of Akhilesh Eduserv Pvt Ltd.
Akhilesh Singh has been teaching Mathematics for the past 25 years. He began his journey in Mumbai on 8th May 1998 and he is now headquartered in Noida. He founded "AKHILESH EDUSERV" in April 2022. The institute offers online and offline Class Room Coaching for students of grades 7th to 12th (CBSE/ICSE/IGCSE/ISC/IB) as well as competitive examinations such as IIT-JEE, NEET, CLAT, and CUET for all Board students. We are working on individual and group e-tuitions through our Learning Management Software (LMS) and Mobile Application.
All the Courses have been categorized into three main verticals as School of Science, School of Commerce, and School of Humanities. The institute works on the foundation of Students from Grade 7th onwards so that the students can easily understand the depth of the subject in the future and excel in the subject of his/her interest. We conduct 100+ test series to enhance the preparation of Students per subject per year in the form of CTs, PT Mocks, Half Yearly Mocks, Annual Examination Mocks, and Pre-Board Examination Mocks.
Akhilesh Eduserv considers every student as their pride. They have a team of young, energetic, experienced, and dynamic teachers. The institute aims to serve 1 million students with a workforce of 300 teachers in the next 5 years and envisions serving students in Rural and Urban India. They endorse the Government's tagline -"Padhega India, Tabhi Toh Badhega India" as education is the cornerstone of a society's growth and development.
Anil Joshi – Founder of Drring Health
India is a young country. However, population aging is a global phenomenon and India is experiencing a growth in the proportion of older persons. From 5% in 1960 today our senior citizens account for more than 8% of the total population. This is poised to be one of the most significant social transformations of the 21st century. Drring Health, a registered start-up dedicated to providing seniors with comprehensive and personalized care has in its mission to enhance the quality of life for senior citizens by delivering immediate and compassionate care that preserves their dignity and independence.
Our service is true 24 by 7, supported by medical command centers and nurses. Drring Health provides mobile medical alert systems designed to keep senior citizens safe, at home or on the go. The device provides seniors with immediate access to a 24/7 professionally monitored medical team of experts, as well as notifying their loved ones in case of any emergency.
Drring PROTECT has a range of features that make it an essential device for senior citizens. It is lightweight, durable, and small in size, making it comfortable to carry or wear. The device is waterproof, and it can be worn in the bath or shower where most accidents occur. It's the brainchild of Mr. Parag Agarwal who has spent 15 years at Microsoft in various engineering and product leadership roles; along with Anil Joshi a veteran health IT enthusiast and pioneer.
Mukta Monish Mehta – Founder of Swar Kala Sangam Performing Arts Pvt. Ltd.
"Swar Kala Sangam" was started by Mukta Monish Mehta and Monish Mehta in 2018 with a vision of providing quality education in the field of Music and Dance. Backed By Pt. Bhimsen Joshi Sangeet Academy, It is one of the Best Music Schools in Gurgaon providing Online Music Classes and Offline Music and Dance classes to Children irrespective of Age and Geographic boundaries. Anyone can learn, pursue a hobby or passion or even upskill in Music, Singing, Playing Instruments, or Dancing, Swar Kala Sangam has the Best Music teachers, and Dance teachers are there to guide.
Mukta Monish Mehta (co-founder) is a renowned Classical Music Performer and Educationist, Gold Medallist from Jammu University, who has trained 1500+ music students and enthusiasts. According to Mukta Monish Mehta "Parents today also understand the importance of the Music and Dance education and want their children to pursue it seriously. In Indian Market, there has been an increased demand for Indian or Western Music and Dance courses and Swar Kala Sangam is dedicated to providing quality education and Certifications in these Subjects Music Classes, Dance Classes, Instrument Classes, Art & Craft Classes, and more".
Swar Kala Sangam has shown great traction and acceptability in Gurgaon Region and now plans to become one of the largest musical destinations for teachers and students through superior product-market fit and growing opportunities in the field. Swar Kala Sangam has expansion plans and sets up centers in important towns to provide quality music education at affordable costs to music aspirants. www.bhimsenjoshisangeet.com
Mr. Sharad Gupta – Founder of Globale Meteorico Consumatore Pvt. Ltd.
Mr. Sharad Gupta, a visionary entrepreneur founded Globale Meteorico Consumatore Pvt. Ltd. in 2017 and GSG Infraventures Pvt. Ltd. in 2015, and also Founded Swaraj Integration Pvt. Ltd. in 2017. He graduated from Lucknow University, PGDCA from Lucknow University and PGDCH from Delhi, MCSE Microsoft Certification from Delhi.
Having a ten years experience of in Computer and Computer Marketing, as a builder Mr. Sharad Gupta built the Commercial Building "KRISHNA TOWER" and "KHUSHBU COMPLEX" in Luckow, and presently developing the residential Cottage "BHATTA FALL" in Dehradun, gaining invaluable experience as a Person & Professional.
Apart from India, Mr. Sharad Gupta has opened an FMCG Company "Consumatore Globale FoodStuff Trading L.L.C" in Dubai.
Globale Meteorico Consumatore Pvt. Ltd. is the Importer, Exporter & Marketer of a complete range of Russian Vodkas, Italian Wine, and Spanish Wine in Uttrakhand.
Swaraj Integration Pvt. Ltd. is Kwikpay QR Business Associate (BA) in Dehradun. As he says "Success can only be achieved with hard work and consistency in your work".
Vijay Yawalkar – Founder of Ace Homez
Ace Homz is a brand name under Yawalkars Construction Ltd that provides affordable, fully furnished living spaces for students, working professionals, single parents, and senior citizens in India. Ace Homz offers a range of unfurnished or semi-furnished apartments and flats that are specially designed to meet the needs of its customers.
The company's mission is to create a comfortable, secure, and convenient living environment that enables its customers to achieve their goals and thrive.
Ace Homz plans to expand its operations in multiple phases. In the first phase, the company aims to acquire and furnish 500 apartments in Pune to cater to its target customer segments. In the second phase, the company plans to acquire apartments near hospitals and tourist locations and convert them into service apartments that can be rented out daily.
In the third phase, the company aims to acquire and construct commercial properties to rent out to businesses. Finally, in the fourth phase, Ace Homz plans to establish a chain of banquet halls and certainly increase the likelihood of creating 90 to 100 jobs every year.
Ace Homz's business model is focused on providing affordable and high-quality rental housing solutions to its target customers while generating sustainable revenue and expanding its operations in a phased manner.
The company envisions being the leading provider of safe, affordable, and comfortable living spaces for students, working professionals, single parents, and senior citizens in India.
The top 5 Startup campaign has been managed by team Fame Finders Media. Many more campaigns are yet to be executed in the coming months. For more about further campaigns, Visit us at www.famefinders.in or contact us at +91 9718750379 or manoj@famefinders.in or www.famefindersnews.in