The 26th meeting of the Hindi Advisory Committee of the Ministry of Textiles was convened under the chairmanship of Textiles Minister Shri Piyush Goyal at Vanijya Bhawan. During this meeting, all members unanimously endorsed special recommendations aimed at promoting and fostering the Hindi language. In attendance were Secretary of the Textile Ministry, Rachna Shah (IAS), as well as committee members MP Shri Shankar Lalwani ji, Rajya Sabha MP Shri Ashok Bajpai ji, MP Shri Mati Sharda Ven ji, and senior journalists on the committee, including Dinesh Kumar Gaur, Mahesh Aggarwal, Suresh Tiwari, Dharmendra Tripathi, Baban Ghosh Prashant Singh, in addition to senior officials from various government textile institutions.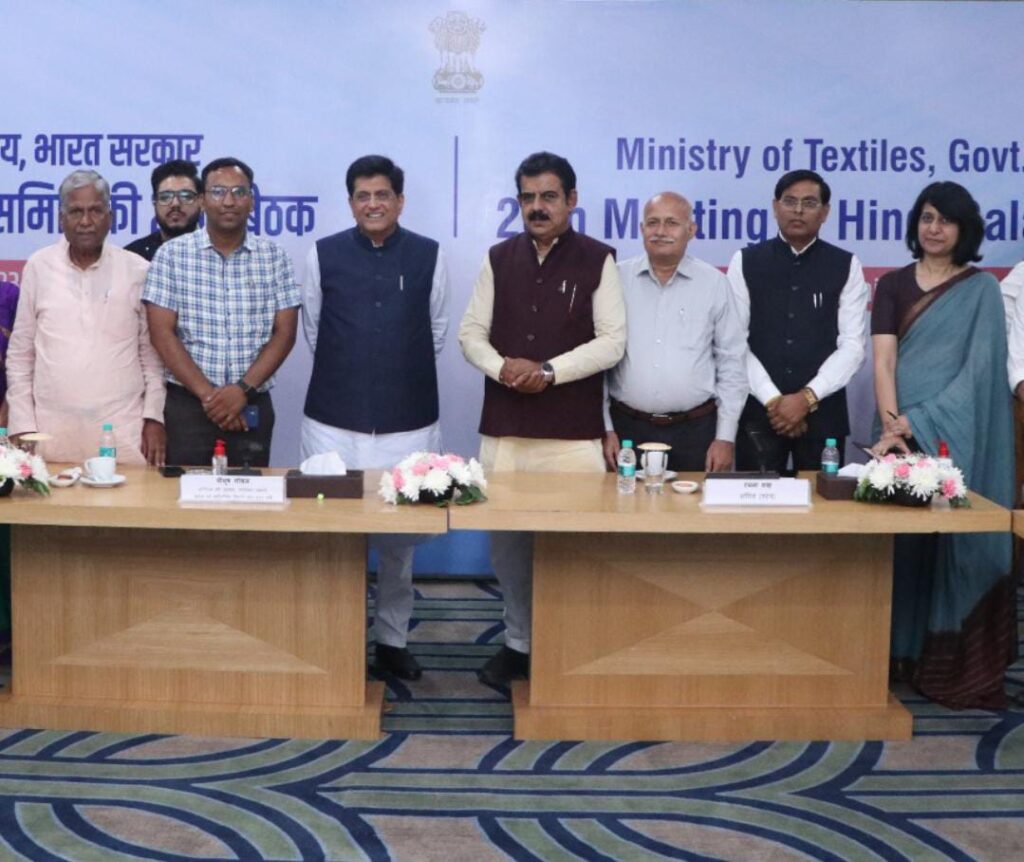 Minister Shri Piyush Goyal acknowledged the significance of the recommendations provided by all the members for the advancement of the Hindi language. He urged them to promptly put these suggestions into action and agreed to convene additional meetings of the Hindi Advisory Committee as needed.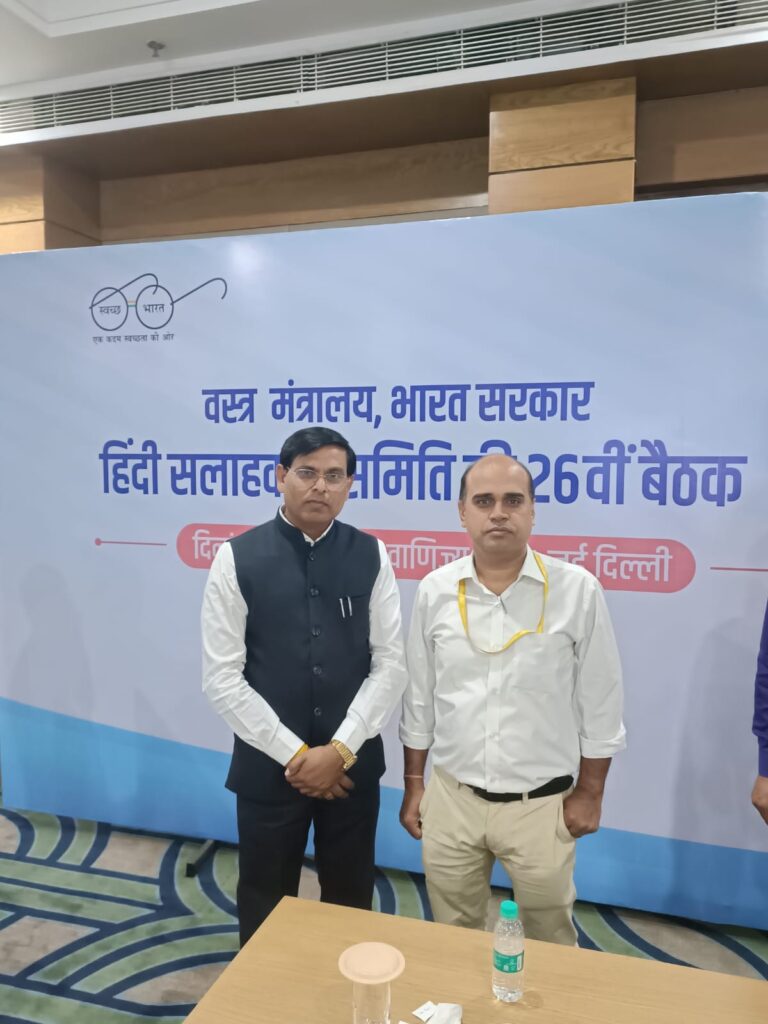 The members proposed that private sector corporations and industries should be mandated to adhere to the Official Language Hindi Department's guidelines. They also suggested that the committee should hold meetings in both Hindi-speaking states and non-Hindi states to ensure compliance with Official Language Rules. Furthermore, they recommended directing government authorities to encourage their subordinate employees to use Hindi. The honorable minister regarded these suggestions as crucial and approved their implementation.
Shri Raghuveer Sharma, Assistant Director, Department of Official Language, has informed the Honorable Minister Shri Piyush Goyal ji and respected members about the efforts made by the Department of Official Language for the development of Hindi language in the Ministry of Textiles.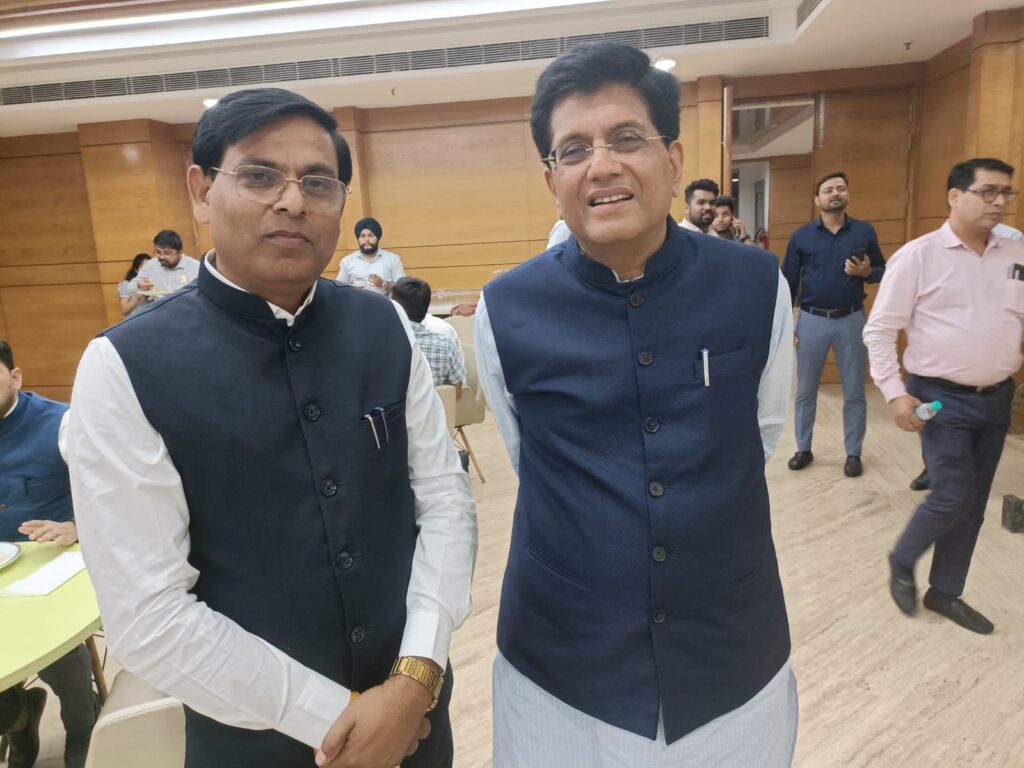 The committee meeting was successfully conducted by Anshu Gupta, Assistant Director of the Department of Official Language and all the distinguished members present in the meeting praised the meaningful efforts made by the government for the development of the Hindi language and thanked them.