India U.A.E business summit and felicitation ceremony were organized at the Mariott Hotel, Indore by "Observer Dawn" magazine in which BJP's National General Secretary Kailash Vijayvargi was the chief guest, Lok Sabha MP from Indore Shankar Lalwani and M.S.M.E. Celebrities like Minister Omprakash Sakhalecha also attended the event as special guests.
The program was inaugurated by BJP National General Secretary Kailash Vijayvargiya by lighting the lamp, along with the special guests, Indore MP Shankar Lalwani, Madhya Pradesh Cabinet Minister Om Prakash Sakhalecha, senior journalist and member of the Hindi Advisory Committee in the Ministry of Textiles, Dinesh Kumar Gaur. Chief Editor of Observer Dawn and Chief Convenor of the program Hariom Tyagi welcomed all the guests from India and abroad.
In the felicitation ceremony, the first guests who came to the program were honored as Karmayogi and the pride of Madhya Pradesh by giving them mementos.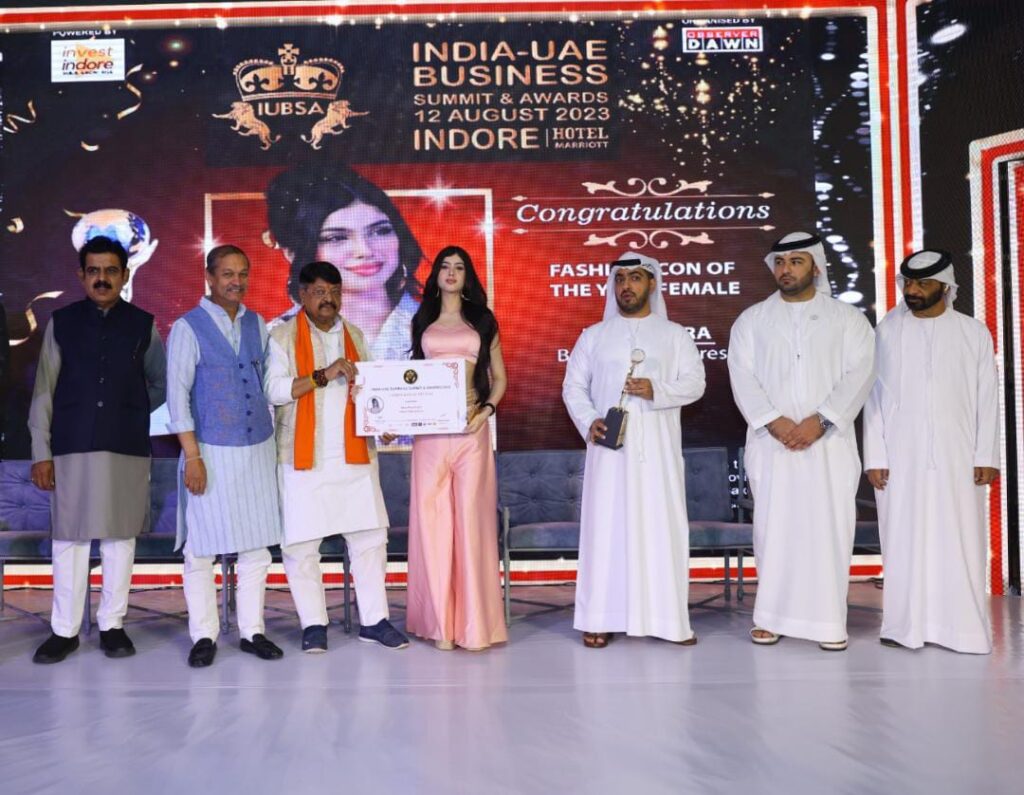 The National General Secretary of BJP gave his important views regarding the development journey of Indore and praised the development work done under the leadership of Prime Minister Narendra Modi in the context of Madhya Pradesh and India. He said we are proud to have a leader like Narendra Modi who has created a different identity for India in the whole world.
He also gave his valuable opinions on the future development prospects and described Indore and Madhya Pradesh as the best places for business for distinguished guests from Dubai.
BJP MP from Indore Shankar Lalwani praised the people of Indore for the first place in the country in terms of cleanliness. Indore has been a city full of achievements in the country. The MSME Union minister of Madhya Pradesh, Om Prakash Saklecha, termed India's becoming the fifth largest economy in the world a great achievement under the leadership of the Prime Minister.
He put forth his views regarding the usefulness of air fuel in the present as well as the future. Inviting the businessmen from Arab countries, he said that now they should expand their business in India.
In the program, many guests, namely- Indian singer Vicky Hariharan, actress Ruby Arora, Jiya Manjari, and famous astrologer Dr. Shekhawat were honored.