Aggarwal Production House organized India's Top Model Season 4 at Aapno Rajasthan Hotel, Sikri Road, Jaipur from 27th May to 30th May 2023. Hundreds of participants from across the country participated in the event. In this competition, Mrs. Vinita Sharma was awarded the title of Top Model (Mrs. Category) in India Top Model Season 4. After taking auditions held in many cities of the country, all the participants reached Jaipur for the Grand Finale round.

Vinita Sharma is an inspiration to all young and aspiring actors. Her experience in the film industry has been very fruitful, she has the qualities of a leading role model and a good performer. She has worked as a receptionist in the Maharaja Group for 6 years and Party Dealing Executive in the Superfine industry for 5 years. She is probably best known for her acting skills which got her great appreciation from the audience as well as critics.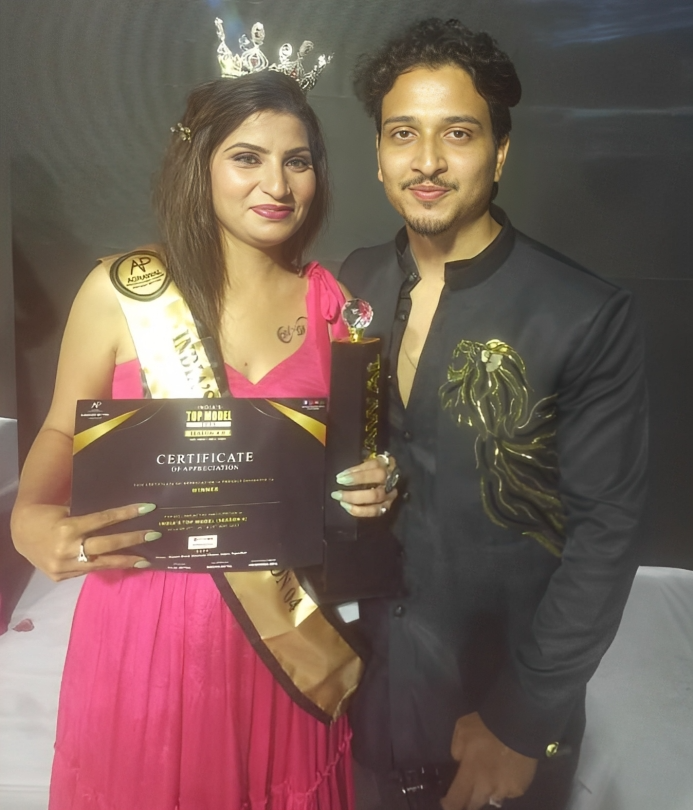 She is a great example of hard work, perseverance, and determination. Her achievements in her profession are more than what she deserves.
Born in Delhi, Vinita dreamed of a successful acting career and became a film producer since childhood. She used to watch theatres and films for hours and keep abreast of film productions. She also tries to observe the work and other modalities of any artist and producer. Although her childhood interest never waned, today Vinita is going to step into the film and media industry.