Kiran, an aspiring actor and voice over artist, is a name that needs no introduction in the entertainment industry. Based in Delhi, she has carved a niche for herself with her immense talent, hard work, and determination. What makes her journey more inspiring is the fact that she is an independent mother of three daughters, juggling her personal and professional life with grace.
When you meet Kiran, you cannot help but be captivated by her glamorous personality. Her infectious smile and positive aura light up any room she enters. But behind that glamour is a woman who has worked relentlessly to achieve her dreams, facing numerous challenges along the way.
Kiran's journey towards becoming an actor and voice over artist has been nothing short of remarkable. Although she had a deep passion for acting from a young age, she never had the opportunity to pursue it initially. She prioritized taking care of her family and raising her three daughters. However, as her children grew older, Kiran decided to follow her dreams, and there has been no looking back since then.
However, it is not just her professional achievements that make Kiran an exemplary individual. She has inspired thousands of women through her lifestyle and dedication. Being a single mother and managing a successful career is no easy feat, but Kiran has shown that with determination, hard work, and a positive mindset, anything is possible. Her story resonates with countless women who have dreams but are held back by societal expectations or personal circumstances. Kiran is a living testament to the fact that it is never too late to pursue your passion.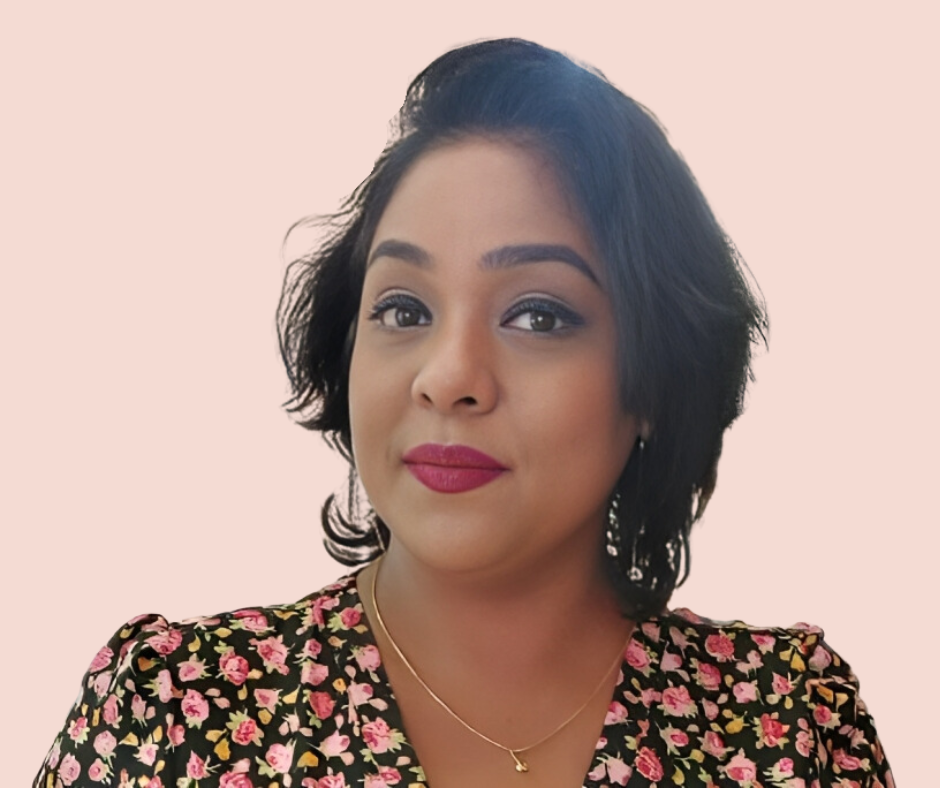 Before embarking on her acting journey, Kiran completed her B.Com Honours from Delhi University. She also has experience working in the travel industry. She worked as a UK Travel Sales Executive at Southall Travel and later as a US Travel Sales Executive at Teleperformance. These experiences have honed her communication skills and added to her versatile personality.
Kiran's talent is not limited to acting. Her ability to lend her voice to various projects has earned her the title of a skilled voice over artist. From lending her voice to documentaries, advertisements, and audiobooks, Kiran's voice has a unique ability to engage and captivate listeners. Her versatility as an artist is commendable, and it is evident that she is constantly pushing herself to explore new avenues within the industry.
On speaking with Kiran, she revealed her life experience with us.
What was special in your born & bought up life?
Kiran: That I am available of wishes as my mother was not able to conceive a baby for five years but lot of wishes and prayers now I am in this world.
What is your favorite career moment?
Kiran: When I was complemented for best customer service support and quality and analysis.
What are your thoughts on work/personal life balance?
Kiran: We have to make personal and professional life separated.
How do you stay creative and innovative?
By learning and enhancing your skills as everyday gives you a good learning and as you learn you become more creative, on the areas which you like or of your choice.
What are the most important lessons you have learned in life?
Kiran:To believe in yourself and your karma.
What advice would you give to someone who is at the beginning of their career?
Kiran: To be confident don't get dominated and always learn from negative people also to make them positive and word hard.
How have you dealt with failures or disappointments?
Kiran: To keep going and every failure gives you a lesson to success.
What are some of the biggest mistakes you have made in life?
Kiran: Trusted others instead of trusting yourself.
How have you dealt with discrimination or sexism in your field?
Kiran: We always take it as positive lesson towards life and maintain distance
Where you find yourself limited and infinity?
Kiran: Obviously infinity because has no limits
Kiran has shown the world that dreams can be achieved regardless of the circumstances. Her journey is a testament to the power of perseverance, hard work, and self-belief. Through her talent and dedication, she has not only made a name for herself in the industry but also inspired countless women to chase their dreams. Kiran's story is a reminder that with passion and determination, one can overcome any obstacle and make their mark in the world.