There are no desks for students at the government elementary school in Parnooh hamlet, Banyari panchayat, Marheen tehsil. Students' issues are made worse by the school's broken windows. These students are forced to study out in the open under extremely cold weather.
"We appeal to the administration to provide us reading desks as it is very difficult for us to study on mats in the cold weather condition here," a student Khushi Kumari said.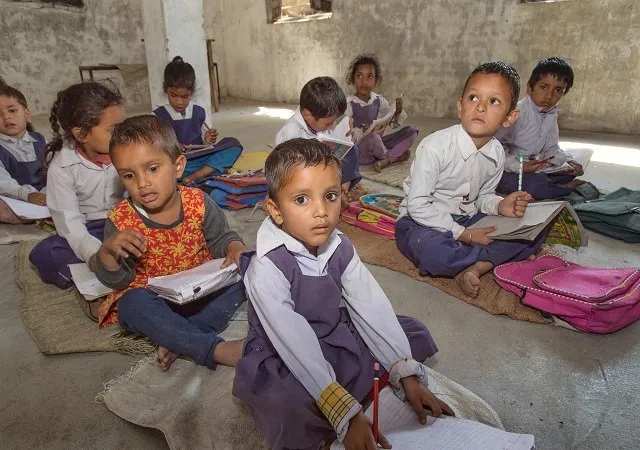 The students complained that it is intolerable to sit on mats on the cold floor. Sat Paul, a villager, complained to the authorities that the school building lacked window grills and windows to stop cold waves from entering the classrooms.